The season is getting spookier as Halloween approaches!! I see plenty of candy in your immediate future. Don't worry, I've eaten my fair share recently. But what about some Water Sports Sweets?? This post is just an update about what's currently going on at Sun Sports+. The Wake Wizard has his hand full receiving inventory as we speak. 2022 Radar and Ronix are due in tomorrow. (fingers crossed!!) HO and Hyperlite are due in next week! We are working hard to keep our website updated so that you can see first hand all the new products before the summer even begins! Our best advice is to think ahead and get your water sports equipment while inventory lasts. Like pretty much every other industry out there, waterski, wakeboard, and wakesurf inventory will be difficult to keep in stock. That's no tricks, just treats for you!
What's New for 2022
There are a few products arriving that we are exceptionally excited about. Ronix has some great graphics this year on all their products. One wakeboard in particular that we can't wait to get our hands on is the new District. For the past two years, the District featured a black and green top sheet. For 2022, they went with a marine blue / black graphic. Without a doubt, the District is a shop favorite.
The District has a versatile design shape allows the board to adapt to a rider's riding style. With fast, predictable takeoffs, explosive wake-to-wake jumps, this is a board that truly covers the spectrum. Riders that approach the wake flat into the wake will notice a strong, explosive 3-stage lift. If you approach the wake while on rail you will notice a smooth, blended rocker line with an uninterrupted fast take-off and landing. And with a striking bottom graphic, you'll be distinct and recognizable once you're airborne.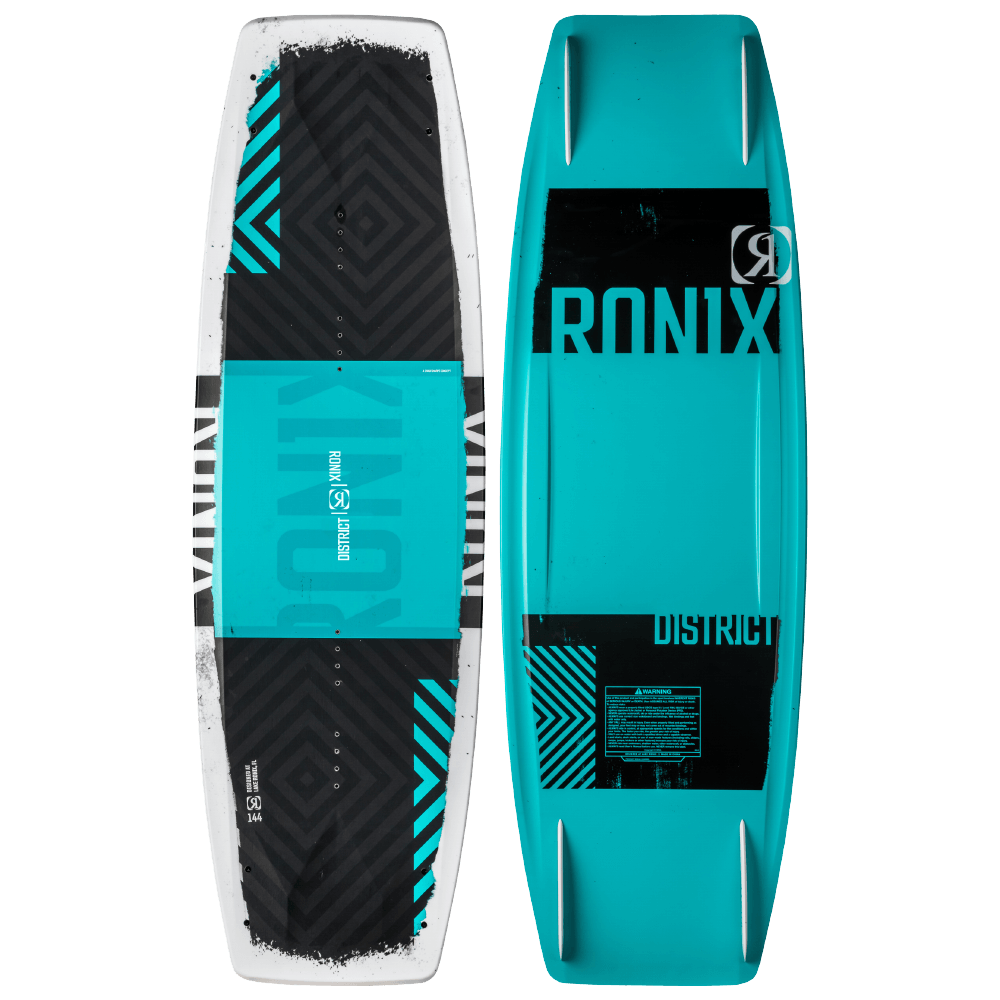 Fits Like a Glove
New for Radar 2022 is the Hydro K Glove. Every slalom skier knows that gloves make all the difference. And so having the perfect pair that fits great, performs well, and looks cool is crucial. With the simplicity of a power-pull strap, this glove is a real real winner. It is also an industry first laser cut backhand, meaning it brings fit and function to an all-time high. Pre-curved fingers allow the glove to conform comfortably to your fingers. The bottom line is that this product will take the stress off your forearms during sets allowing you to ski harder, faster, longer.
I'm a slalom skier myself and have worn Radar's glvoes for years. Radar sows their gloves inside-out, meaning there's no seam at the tips of your fingers. This prevents blisters. It sounds simple, but it makes a huge difference. This glove is great for anyone that wants simplicity and performance in their waterski glove but doesn't want to break the bank.
I hope you all enjoy your Hallo-weekend! May it be filled with chocolate and laughs. No tricks, just treats here. As always, if you have any questions about summer 2022, feel free to reach out! You can email us at info@sunsportsmaine.com. Call us at (207) 693-3867. Follow us on Instagram and like us on Facebook! And don't forget to stay in touch with our Blog. I'll talk to you all next week in our next installment of the Wake Wizard's Blog.